Final Solution: The Fate of the Jews 1933 – 1949
David Cesarani's account of the Holocaust (a very frequently commemorated affair) can be described as a portfolio of the tragedies, and horrors experienced by Jews because of Nazi Germany. David demonstrates that Nazi Germany was never entirely about Jews, because persecuting Jews was not the dominating thought of the day in Germany, from 1933 to 1945. The author fights against accepted notions of anti-Jewish policies, questions the point of the "Final Solution", and narrates stories of sexual violence imposed on Jewish women, both by Jews and the Germans.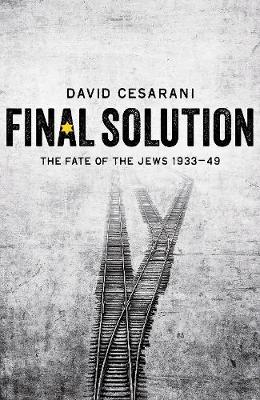 What I liked about the book was how David pinpoints the bravery exuded from Jewish people on the run from Nazi Germany's treachery, and how difficult it was for them to defend themselves from the German empire. He also visits a barbed wire location, previously undiscovered, which reveals how Jews continued to suffer in Germany, long after most of them were liberated in the forties. David, very interestingly, I would like to add, ponders out loud about the gravely anti-Semitic nature of the Nazi campaign in occupied lands, such as Russia, the formidable portrait of railway trains, starvation, plundering (because of hatred towards Jews) and Auschwitz amongst it all, and the poor ghettos (made home to the Jews) in foreign lands, perhaps because of slim national military success, simply constructed in an effort to throw all Jews out of Germany.
Broken Vows: Tony Blair the Tragedy of Power
The late nineties in England can always be fondly remembered as those moments in Westminster, when one of the youngest Prime Ministers in the country ever, came to power. In May 1997, Blair was only forty-three, with a major electoral victory and widespread popularity, backing him, and a campaign about New Labour that elected him, which promised to revitalise the national administration scene.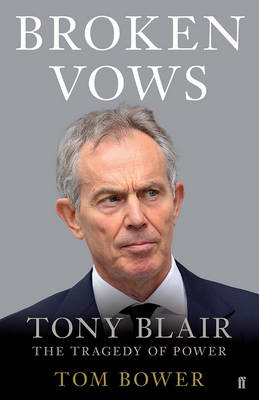 Blair made everyone dream about saying goodbye to government secrets and crookedness, justice in British societies getting prioritised and the introduction of equal opportunity for all. But then Blair, who eventually became the longest-serving Labour premier, invaded Iraq. In his book, Bower explores Blair's relationship with his own promises: the war in Iraq was very secretive, Blair is raking in a lot of money for good connections with dictators and is also spending an awful lot of time advising tycoons and tyrants, in Asia, the Gulf and America. Meanwhile, the nasty effect of spin, spun by Alastair Campbell reveals that he never bothered to bring clarity to his reports on WMDs, and Bower questions if it has poisoned far too much of New Labour.
Born Survivors
Priska, Rachel and Anka are three survivors of the Holocaust. In the year 1944, millions of Jews are getting transported to Auschwitz II-Birkenau, and the three women in the book also pass through those terrifying gates. Pregnant, unsure and alone, all three have lost many dear ones to the Nazis but secretly resolve to protect their lives and their children.
After giving birth to the babies in the concentration camp, and right before they are about to be killed, a miracle saves them, which demonstrates the pattern of their social stories. The three women have survived a slave labour camp in Germany, where they were nearly starved and overworked to death, and a very long train journey, with so many Jews, to the Austrian Mauthausen death camp. Because of civilians, and perfect strangers, the women and children manage to save themselves from the Holocaust, in the end, though.
The Invention of Nature: The Adventures of Alexander Von Humboldt, the Lost Hero of Science
Humboldt is often regarded as a long forgotten scientist. He has had mountains, towns and rivers named after him, to state but a few, and has also earned the jealousy of Napoleon.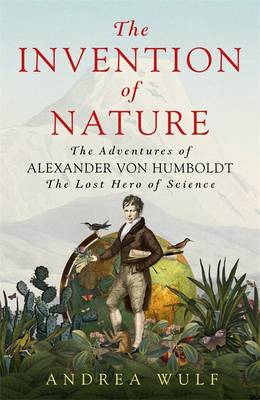 Humboldt, during his lifetime, has surveyed the rainforest, practically defined nature, trekked the highest volcanoes in the globe, and inspired so many with his ideas, including Simon Bolivar's revolution, the book collection of Captain Nemo (a creation of Jules Verne), and Darwin's voyage on HMS Beagle. Furthermore, Humboldt has mapped out Russia's anthrax-infected state for all, drawn a diagrammatic idea of tropical rivers infested with crocodiles, and even predicted climate change in the 1800. The German scientist had a voracious appetite for knowledge, and was such a pioneer of intellectual thoughts, his ideas are only getting fully realised, in today's times.