The Road to Little Dribbling: More Notes from a Small Island
The author of the book, Bill Bryson writes about how his adopted home, England is all green and amicable, peppered with the funny adventures he has had in the place. This is the second instalment of the first book – Notes from a Small Island, and it comes at the heels of an immensely successful debut as a travel writer. The book had been noted as an accurate depiction of Britain, so on its twentieth anniversary, Bryson embarks on another cross country trip, this time to discover what has changed in his country.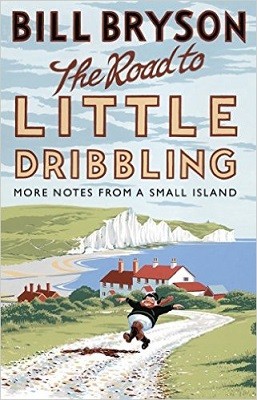 Bryson goes to Bognor Regis, to Cape Wrath and to spaces most don't really aspire to go to, and discovers the land once more and what truly makes it beautiful. The rainy island has changed so much over the years that Bryson hardly recognises it anymore but he is still happy that it is all of our home because of eccentrics, such as teas, a glorious past and Christmas holidays.
If you like an idiotic sense of humour and a homely voice cruising you through our land, pinpointing today what is the good (and the bad?), then this is the book you must pick. What I loved about the book was that he presents the mundane as if it is extraordinary: Bryson's antics at H&M (he thinks it is M&S) over food is not only funny, but hilarious because navigating the high street shop is a surefire no-brainer, as a Brit.
The Lady in the Van – The Alan Bennett Collection 11
It is almost the mid-seventies: the year is 1974 and a homeless woman, Miss Shepherd has moved her van into Alan Bennett's garden, upon an invitation from Bennett to do so. She ends up living there for fifteen years despite not being an easy tenant – the woman is eccentric and extremely stubborn, which results in Bennett growing into an unwilling landlord.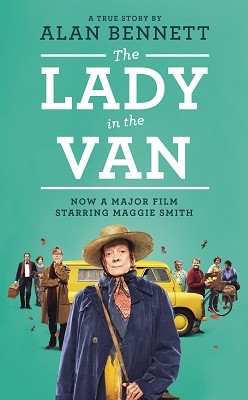 This book is that crazy script of their times together and it is interesting to read about Shepherd's snobbish attitudes to all around her; Bennett can only be described as a man who has used Shepherd's distaste at numerous things as a filler content for normally always being emotionally unavailable or underdeveloped. It is touching to see a private, educated, talented, bad-tempered snob and a lonely person in a one-man-married couple state, strike up a chord over the madness of North London and its inhabitants.
Grandpa's Great Escape
In this book you have a young boy called Jack and his crazy grandfather, who does everything wrong but still does everything right. The year is 1983 and Jack's grandpa wears slippers to the food supermarket, serves up questionable meat for dinner, has ended up in a home, confused about how it is Colditz (Jack must rescue him from it because they are friends!) and never really manages to remember his grandson's name.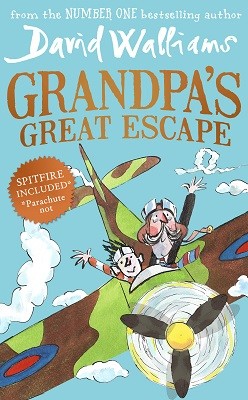 However, he is an ace Spitfire pilot and he flies that plane with a lot of enthusiasm and speed to save the day, as always. The book charts the loving bond between Jack and his grandpa that is both rich and historical. The book manages to take you on a journey over London, in a Spitfire, in a very humorous and touching way.
My Brilliant Friend
This novel is by a very celebrated Italian author: you meet two women in the book, Elena and Lila, living near Naples after the Second World War. The book explores themes as diverse as, Italy as a country and friendship.
The two women lead such lives that you get to meet a neighbourhood, a city and Italy's history – ever changing through the years: from the late forties, to the sixties and eventually to today's time. All these experiences, such as marriages, separations, children, love affairs and literary success not only make for enriched reading, it also makes for a varied and fascinating life for the two women.
The Ladybird Book of Dating – Ladybird Books for Grown-ups
How do you navigate the world of romance and dates? This book, an adult edition of Ladybird books that acted as a reference point for countless children in England, actually helps you to know just how.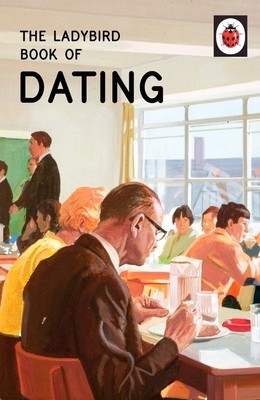 It will help you learn what kind of presents are good as firsts for a first date, how to deal with weird habits of men during dating (that can also make you publicly uncomfortable), how interesting are medieval antiquities and normally how much time should you spend getting ready for that all-important date.
The Fox and the Star
This is a heartwarming children's book about a fox. The illustrations are so evocative and truly makes the book appeal to all ages. You meet a Fox, resident in a deep and heavy forest, with his longtime friend Star.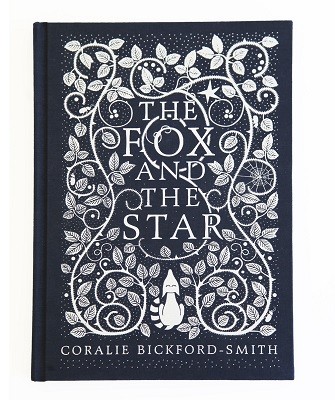 Star turns the forest alive each night and has been mates with Fox for as long as its memory can help it to. However, on one night Star is no longer there and so Fox has to deal with life in the forest all by itself. The episode helps Fox to grow and happily adapt to the universe around the brilliant animal.