Christmas Ever After
Meet Skylar Tempest, a curious person who is clueless about the appeal of Alec Hunter, a cynical and aloof world-famous historian. Alec does not really like Skylar and is vocal about his feelings towards her but a strange twist of fate ends up putting the two of them together at his family home. Tempest does not expect the episode to either be particularly festive and happy but does learn more about Alec. The young man has had a difficult past where he discovered that beautiful women should not be trusted, which is why he does not warm towards Tempest, often described as a very beautiful woman.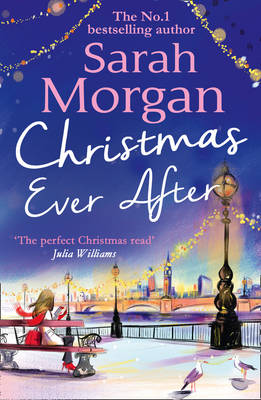 What I liked about the book was that it is never sickly-sweet – I hate those kind of sugarcoated romantic tales and it is enough to make many wash their hands off romance all together but that is the most depressing thought I have ever heard of, that someone can actually put off romance because some believe in an artificial atmosphere of love, built to never last. Tempest throws herself in the chaotic merrymaking and the atmosphere gets intensely hot between the two in Puffin Island, even though neither intended it to be.
Not Just For Christmas
Christmas is the most unlikely time to fall in love because it is traditionally considered to be a time spent with family. On a snowy day, Kyle and Carrie meet each other suddenly, except Kyle is already engaged. His life unexpectedly hits rock-bottom because of the meeting: post-it Kyle begins to reassess his thoughts about the woman he is about to get married to.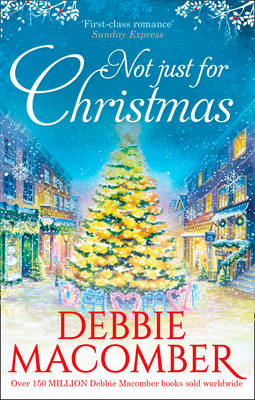 He thought he loved her but now he must decide if finding a happily ever after is the right way to go for him. Meanwhile, Ellen is a studious young girl at college until she meets Reed Morgan and distraction hits her. In the snowy environment, Ellen begins to question if she should pursue a romance that can be with Reed. I liked the interesting romance slides in the book because it is not your usual run-of-the-mill love story.
High Tide
Pennfleet is a tiny town, littered with narrow and winding streets. Kate is off to a different town however, when her mother unexpectedly passes away, but then see notices an ambiguous letter that puts her back in the past. In the same town, Sam is a single dad, running a deli and is a father to two teenagers, with no interest in love/romance. But then he does fall in love and is racked by thoughts of what his children will think about his new love? You also meet, Nathan Fisher an overeager young boy running picnic cruises in the seaside town but then he makes out with Vanessa, the widow of the richest man in Pennfleet and ends up in a whole lot of trouble for it.
Vanessa throws caution to the winds for the romantic episode and I liked how adventurous some of the characters are because they contrast with the more mature ones in the book nicely. There is none of those sugarmill spun stories of how women have never been cheated on, have always been cheated on, have been cheated on so cannot trust men because they are such pessimistic people out looking for a bear-hug from a boyfriend because a good book won't just do…neither will an hour of "Scrubs".
Sorry You're Not My Type
This is a story that takes place in college: you have a prestigious music band and three unique individuals. Vikrant is a perfectionist and a hopeless lover, seemingly brought up on an appetite of Mills & Boon, Yuvi is a music-aficionado who works very hard at everything he does, from his music to his responsibilities as a boyfriend (imagine: dropping off his girlfriend!), and Anamika is a free-spirited young girl and she is known to only do the right thing, no matter the cost.
The three become good friends at the last ever audition for Rajhan's College but then their trio of friendship is interrupted by a stranger, Aditya who unexpectedly makes a presence in their lives and changes their attitudes towards everything.